India's Cricket League (IPL) - Visual Identity
Creating a brand for India's Cricket league and developing the tournament visual identity and look & feel.
The DLF Indian Premier League is a multi-billion pound brand that has grown since its inception in 2008 to become one of the world's premier sports properties. This is an integrated project that has included everything from logo design to stadium and city dressings and also designing the Tournament Trophy.
VISUAL CONCEPT
The 2011-12 season's Look & Feel visual style was inspired by the most recognizable elements of the game and the long-standing traditional Indian art of Mehndi.
It is a joyous, celebratory form of art - perfect for the representation of one of the most entertaining, and exciting forms of cricket. Based on its unique forms, shapes and style a an illustration package was created with the designers to offer customisable assets for each team.
The visual style was developed across every channel the Tournament has any prescence. Including social media, website and mobile app.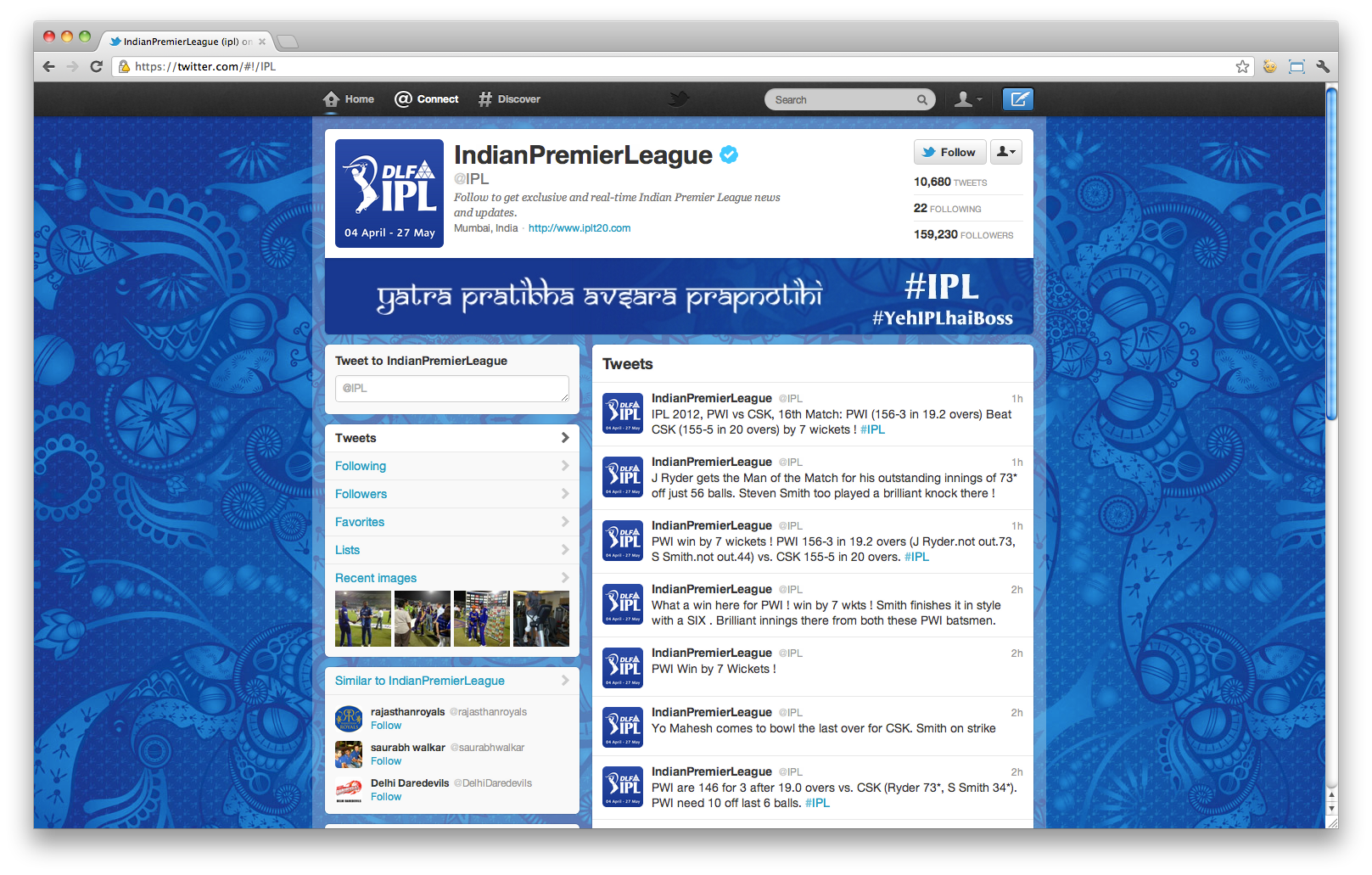 Following the designs developed for the Tournament Look & Feel, a different concept is created to mark the most important week of the Season: The Playoffs week. 2011 was the first season with a trophy.
For the Playoffs the intention was to bring the Trophy to "life" and merge it with the illustrations created for the Tournament. All teams and cities are coming together to live and enjoy the last week of the season, that is why the designs need a unique Indian feel altogether and represent the core elements behind the IPL brand.
The result: an stylized and complex trophy made out of Mehndi shapes and cricket elements was adorned with a hint of Indian spices.